Planning for Autonomous Vehicles: For Urban and Transit Planners
Planning for Autonomous Vehicles: Contexts, Challenges, Opportunities
About this Event
This course is designed for City officials, Transportation, Urban, and Transit planners or managers. Take away valuable insights and actions to future proof now and gain value today from the new mobility landscape.
This presentation is organized into 16 subjects over two days. Each module is designed for a 30-min lecture and a 15-min discussion with an intermixed 1.5 hours of breaks (break, lunch, break). This is adapted from the course designed for the University of Toronto School of Continuing Education. A light breakfast and lunch will be provided each day. The course timing is Thursday, 8am to 5pm and Friday 8am to 2pm.
CONTEXTS:
1. Market competition: Buying cars vs. buying rides
2. Multiple current transitions: complexity, interactions, wickedness
3. Conflicting narratives: confusing, polarizing, delaying, diluting
4. Contexts of change: built environments, digital, disruption, intensification, jobs, monetization, social, technology, transit
5. Digitalization and New Mobility: Can we prepare even if we cannot predict its changing form?
CHALLENGES:
1. Diffusion models: including a practical model on which plans can follow
2. Barriers to acceptance: automation, car sharing, and ride sharing, including personal, social, regulatory, and infrastructural
3. Mobility Justice: achieving social, employment, and environmental justice
4. Infrastructure Risks: six infrastructure development risks for autonomous vehicle deployment
5. The 50 Percent City: what is needed for 50% of motorized PKT to be in shared, driverless vehicles
OPPORTUNITIES:
1. Land Use: intensify or sprawl? Can TOD change? How will parking attrition roll out? What will parking garages be repurposed for?
2. Autonomous Transit Fleets: Should governments own-and-operate AV fleets? Can they attract ridership from private vehicles?
3. Software-Defined Transit: proven digital methods to integrate MaaS and public transit allow a specify-and-operate model
4. Behavioral Economics. Ways to have automation and sharing become more acceptable, even pervasive
5. What About Rapid Transit? If the municipal bus is threatened, can we future-proof our urban train systems?
6. One City's Way Forward: Toronto has begun planning for Autonomous Vehicles. What can we learn from this?
INSTRUCTOR
Bern Grush is Chief Innovation Officer at Harmonize Mobility and Automated Fleet Strategist with Grush Niles Strategic. An inventor and entrepreneur, Bern co-authored "The End of Driving: Transportation Systems and Public Policy Planning for Autonomous Vehicles" (Elsevier, 2018). He was named Toronto Star Wheels' Newsmaker of the Year for his research on vehicle automation. A Maclean's magazine editorial called his work "fascinating and carefully argued". In 2016, Gridlock Sam Schwartz, past NYC traffic commissioner, described Bern as the top, current independent thinker on autonomous vehicle deployment. Bern's latest innovation — software-defined transit — manages the social, spatial, and environmental policy performance of massive, competing fleets of TNCs and robotaxis. Bern earned the MaSc in Systems Design Engineering from the University of Waterloo.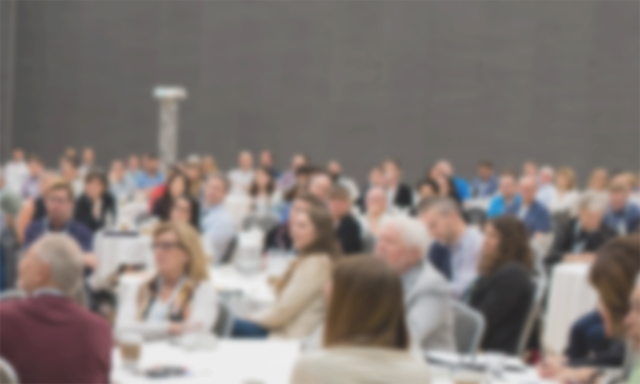 13450 104 Avenue
Surrey,
British Columbia,
V3T 1V8