Wildfire Management Planning Panel
Summary
Worried about this summer's wildfire and smoke outlook? Want to know what communities in the Metro Vancouver region are planning to reduce wildfire risk? Come join us for a panel discussion on wildfire impacts on the region's air quality, and what two local municipalities are doing to prevent future wildfires.
Wildfire Management Planning Panel  
When:Thursday, June 19, 2019, 6:00pm - 8:00pm
Where: Creekside Community Centre, 1 Athletes Way, Vancouver
Agenda
6 - 6:30 PM Registration
6:30 - 8 PM Presentations and discussion
8PM onwards - Post-event drink at Craft Beer Market
Cost (+5% GST):
Members $20.00
Non-members $25.00 
Students $10.00 
Registration closes 5:00pm Friday, June 14th 
PIBC CPL: 1.5 learning units 
About the Speakers: 
Francis Ries,B.Sc. P.Eng.
Senior Project Engineer, Air Quality & Climate Change, Metro Vancouver.  
Francis is responsible for the development of new or amended air quality regulations under Metro Vancouver's delegated authority to manage air quality within its regional boundaries. He also manages Metro Vancouver's air quality advisory program and has recently managed the completion of regional emissions inventories and toxic air pollutant risk assessments.  With an undergraduate degree in Chemical Engineering from the University of Alberta, Francis has 20 years of diverse experience in the energy and resource industries, engineering consulting, academic research, and regional government. Tonight he will talk about the impacts of wildfires on regional air quality and health.
Bruce Blackwell,M.Sc., RPF, R.P.Bio.
Principal, BA Blackwell & Associates Ltd. 
Bruce has more than 30 years' experience as a Professional Forester and Biologist primarily focused in fire and forest ecology, silviculture, vegetation management, wildland/urban interface planning, forest policy and practice audits and reviews. He is a provincial expert in fire and fuels management and has managed numerous innovative projects related to fire risk identification and mitigation for both the public and private sector. He has provided expert opinion testimony and numerous interviews on the topic of wildfire in BC. Bruce assisted the Firestorm 2003 Review Team in the development of recommendations on forest management and policy to mitigate the risk of catastrophic fires in the wildland/urban interface of BC. He has also applied his expertise in developing numerous wildfire community protection plans and wildfire risk assessments, risk management systems, fuel treatment prescriptions, and fire management plans. He has an extensive background in forest management policy development, strategic planning, management and research with over 25 published and peer reviewed reports to his credit. He is currently working on a Community Wildfire Protection Plan with the District of North Vancouver.  
Lanny Englund
Manager of Parks and Forestry, City of Coquitlam.  
Lanny is the Manager Park Planning and Forestry with the City of Coquitlam. He is a Registered Professional Biologist and a Certified Arborist with more than 15 years' experience in the field of Urban Forestry, beginning with the City of Surrey in 2000. His experience includes forest management planning, shade tree management, habitat restoration, and environmental education. Lanny has been involved in the development and implementation of award-winning initiatives including the City of Coquitlam's Invasive Plant Management Strategy and the City of Surrey's Natural Area Management Plan. Lanny holds undergraduate degrees in Biology and Environmental Science, as well as a M.Sc. in Environment and Management. Lanny will be talking about Coquitlam's approach to managing urban - forest interface fire risk, development permit areas, fuel management and education/awareness.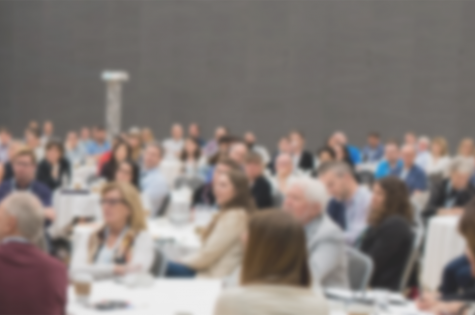 1 Athletes Way
Vancouver,
British Columbia,