UBC SCARP's Planning Studio: 2023 Presentation
UBC School of Community and Regional Planning
After months of research, community engagement, partnerships, and planning, our Planning Studio teams are now preparing their final project findings and formal proposals to our community partners. 
Now, at the Planning Studio's final project presentation, community partners, faculty, students, families, and friends of SCARP come to hear these impressive findings and discuss their proposals in a fair of all projects. 
What is the Planning Studio?
IN SCARP'S PLANNING STUDIO, GRADUATE STUDENTS OF THE PROFESSIONALLY-ACCREDITED MASTER OF COMMUNITY AND REGIONAL PLANNING PROGRAM PARTNER WITH COMMUNITY, MUNICIPAL, AND PRIVATE-SECTOR ORGANIZATIONS AS CONSULTANTS, IN A JOINT VENTURE TO IDENTIFY PROBLEMS AND FORMALLY PROPOSE FEASIBLE SOLUTIONS. MANY PLANNING STUDIO PROJECTS HAVE GONE ON TO TRANSFORM COMMUNITY-WIDE PROGRAMS, BENEFITING THE LARGER BC COMMUNITY. 
Event format
3:45: Welcome and presentations
5:00: General discussion and Q&A with studio teams begins
5:15: Refreshments served
6:00: Closing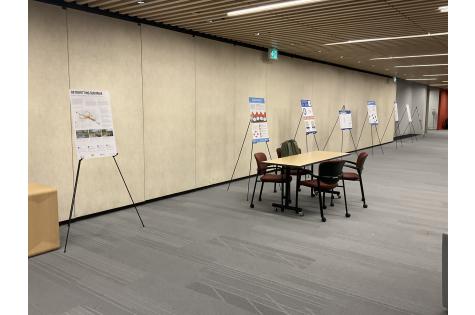 800 Robson St
Vancouver,
British Columbia,
V6E 1A7