SFU Whole in One: Six Ways Food Can Transform Cities and Institutions
SFU, Faculty of Environment, Professional Programs and Partnerships
Audience
A workshop for city planners, policy makers, researchers, health promoters, economic developers, climate protectors, social justice advocates, journalists, and resilient infrastructure specialists who want to make the most of the opportunities that food bestows on cities.
Description
This workshop will outline six ways that food can transform cities and institutions. The day's activities will include formal presentations and discussions as well as networking and brainstorming opportunities. "Learning journey" techniques employed during the day will provide empowering possibilities for interdisciplinary listening and learning about creative approaches to food and cities. Dr. Roberts' specialty (anti-specialty, actually) is the linking of analysis, policy and practice.  In showing how food connects us all, he will showcase the potential for disruptive innovation, and also for creative construction.
Session Take Aways
Planners, teachers, communicators and activists will leave with a network of new collaborators;

Brainstorm and consult with Dr. Roberts on food-related projects, policies, and ideas;

Expand ways of thinking about food possibilities and building capacity to adapt in this anxious and trying time;

Identify how integrating food consideration can contribute to enhancing your organization, workplace, cities, and or institutions
Instructor Bio
Dr. Wayne Roberts
Wayne managed the influential Toronto Food Policy Council (2000-2010), a citizen body of stakeholders responsible for contributing to food-related policies for the City of Toronto. Since retiring, he has spoken and consulted for municipalities across North America and Europe on new ways of linking food and urban transformations. Wayne is the author of several important books on food systems. Real Food for a Change anticipated the coming "food revolution." The No Nonsense Guide to World Food has been issued in two English editions and translated into Japanese, Russian and Thai editions. His manual, Food for City Building: A Field Guide for Planners, Actionists and Entrepreneurs is a must-read for those interested in solving food-related issues in the city.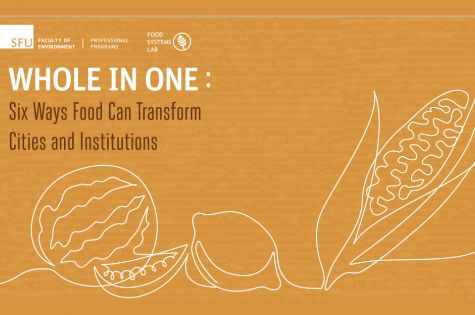 University Drive East
Burnaby,
British Columbia,
V3H 1J2