SFU CITY104: Introduction to Neighbourhood Design
This course is 4 days starting September 10. Please see schedule below.
Make a difference in the future of your neighbourhood. While city-building has traditionally been a top-down undertaking, neighbourhood design has focused on building from the grassroots up. In this course, you will learn the basic tools and strategies to help you join the conversation and advocate for the neighbourhood you want to live in.
You will build a toolkit to help you navigate public processes, including: permitting, zoning, economic planning, context reading, and choosing appropriate built forms. Through examinations of relevant case studies, you will learn how to strategically convey local aspirations towards thoughtful, transformative outcomes.
You'll also have an opportunity to discuss the current urban design challenges facing your neighbourhood, and develop specific co-design participatory strategies to address them. Walk away with an achievable plan and a support network comprised of others who are passionate about place-making.
Note: This course includes a walking tour through Kitsilano.
Schedule details:
Saturday, September 10, 2022: 10:00am-1:00pm
Saturday, September 17, 2022: 10:00am-1:00pm
Saturday, September 24, 2022: 10:00am-3:00pm (Note: this day will be the walking tour of Kitsilano)
Saturday, October 1, 2022: 10:00am-1:00pm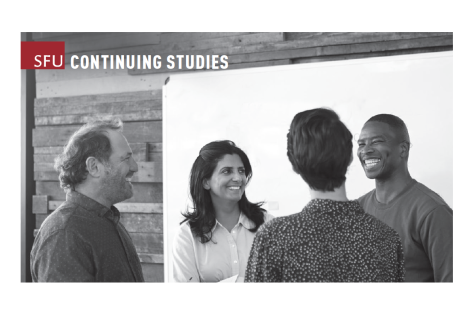 515 W Hastings St
Vancouver,
British Columbia,
V6B 5K3