PIBC South Coast Chapter Event - COVID19 & Urban Parks: Stanley Park Walking Tour
Join Dave Hutch, Director of Planning & Park Development and Emily Dunlop, Senior Park Planner on an interactive walking tour of Stanley Park and learn about the opportunities and challenges that the COVID19 pandemic has presented for parks planning as well as some of COVID-19's longer term implications for parks planning in the City.  
The tour will be followed by an optional networking event at Stanley Park Brewing.  Masks are recommended.
1.5 Continuing Professional Learning Credits.
Time: Tuesday, September 28th (5:30 to 7 pm)
Meeting Location: Vancouver Board of Parks and Recreation, 2099 Beach Avenue
RSVP to southcoast@pibc.bc.ca 
1.5 Continuing Professional Learning Credits.

Speaker Bios:
Dave Hutch is a landscape architect and the Director of Planning and Park Development for the Vancouver Board of Parks and Recreation. Dave has 25+ years of public sector experience connecting people with nature, recreation and wellness within a diversity of public agencies (federal, provincial and municipal) responsible for urban design, park and recreation planning and design, active transportation, and urban ecosystems.
Emily Dunlop is a Senior Planner with the Park Board's Planning, Policy & Environment team with 17 years of experience in planning, landscape architecture, urban design and active transportation projects.  Emily leads the Stanley Park Comprehensive Plan working with Musqueam, Squamish and Tsleil-Waututh Nations. Using her knowledge of Stanley Park, Emily took on the role of Senior Planner for the temporary bike lane projects in both 2020 and in 2021 in response to the COVID-19 pandemic.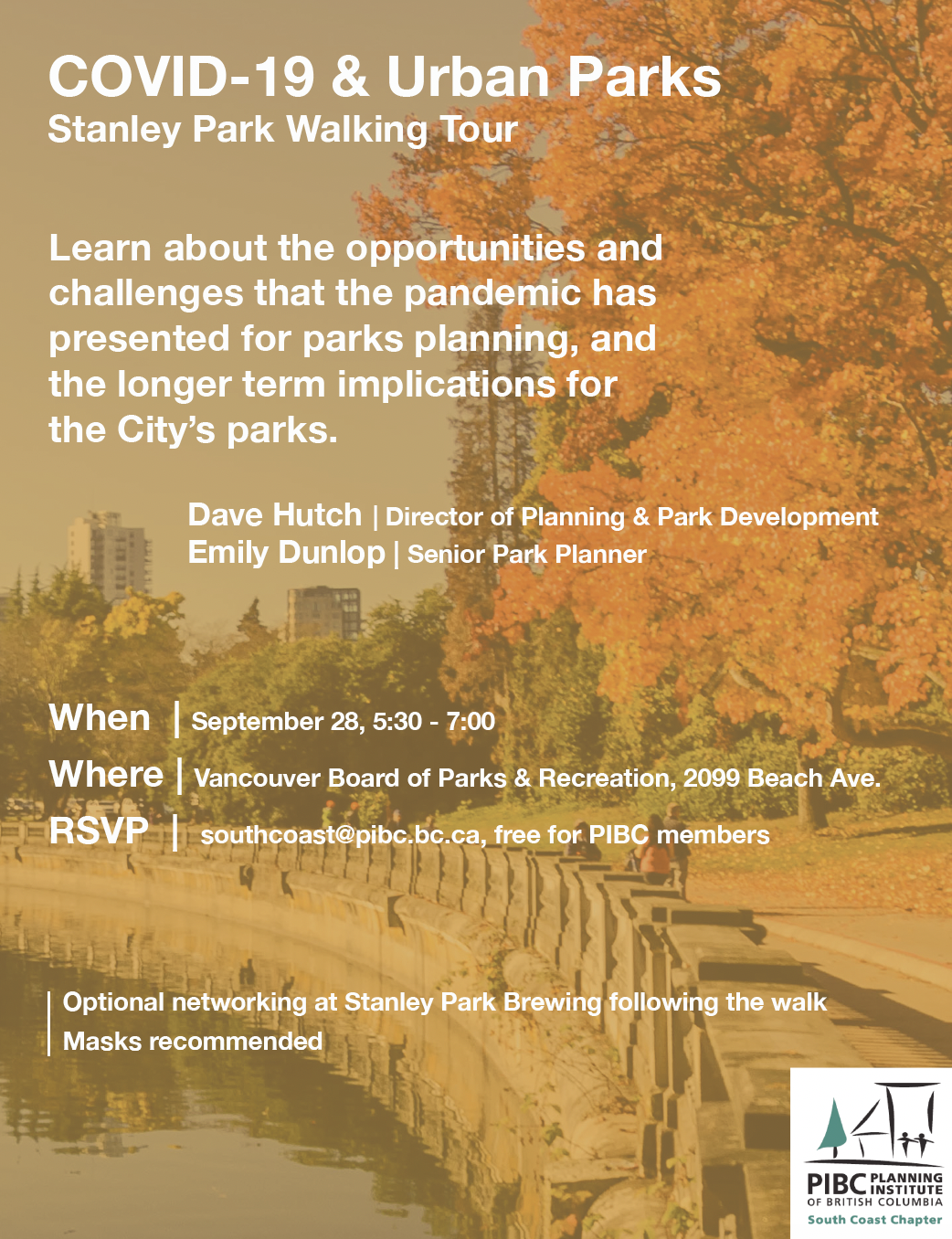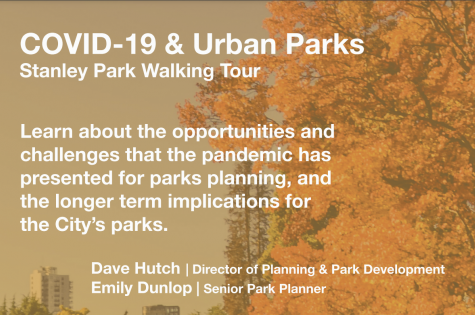 2099 Beach Avenue
Vancouver,
British Columbia,
V6G1Z4