PIBC, SCC and VIFF Present the Film Screening: Finding Our Way
PIBC and VIFF present a 10th anniversary screening of Finding Our Way, the story of two communities – colonizers and colonized – living side by side in north central BC. The film explores the deep historical wounds and unresolved conflict among Indigenous people, governments and industry in Canada – and asks whether there is a way forward.

Join producer, writer, and co-director Leonie Sandercock for a fireside chat following the film.

$11 for PIBC members with promo code PIBC2020

$13 for general public

$2 VIFF membership fee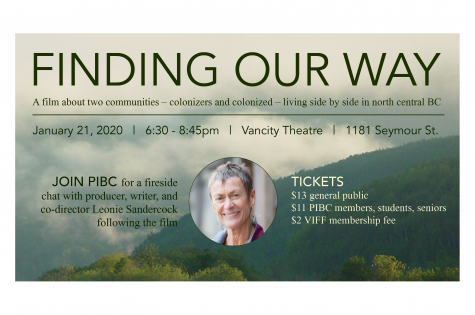 1181 Seymour Street
Vancouver,
British Columbia,
V6B 3M7