PIBC CPL Webinar # 6 – UNDRIP and the Indigenous Voice in Local Government Planning
This live webinar event is SOLD OUT.  The recording will be available in the week after the live event.
To purchase webinar recordings, please contact office@pibc.bc.ca noting the webinar year and number (for example, year 2023, webinar #1) and if you are purchasing for a Single or Group rate. An eligible current member name is required for member rates.
- - -
This webinar continues our journey of reconciliation by exploring how planners can support effective First Nation engagement in local planning initiatives and documents such as OCPs and Master Plans. Learn how your team can engage the Indigenous voice through innovative, respectful, and culturally appropriate consultation processes. A case study of the recent work on Vancouver's False Creek will show how the City approached a values-based coastal adaptation planning model and how this translated to subsequent planning documents.
As well, we are pleased to feature an introductory presentation by the Fraser Basin Council on the important Realizing UNDRIP* Initiative which aims to share inspirational stories of Indigenous and non-Indigenous collaboration.

(*United Nations Declaration of Rights of Indigenous Peoples)

Speakers
Grand Chief Clarence (Kat) Pennier
Stó:lō Tribal Council & Fraser Basin Council Director
Introductory Remarks 
Chief Clarence "Kat" Pennier is a Stó:lō Elder and political leader. Kat has lifelong experience as a leader in his community, playing a number of important leadership roles that progressed his Nation's work on Indigenous Rights and Title. Kat took on many leadership roles through his direct involvement with the UBCIC from 1969 well into the 1980s: Band Councillor, Tribal Council Chair, Chief, President and Grand Chief. His impact on his community and Indigenous Rights and Title across the lands cannot be overstated.
Kat first served as Councillor for the Scowlitz Band in 1973 and was elected Chief in 1979, remaining in this position for the next 14 years. In 1986, Kat was appointed as Chair of the Stó:lō Tribal Council and served three years on the BC Indian Housing Council. Eventually due to restructuring of the governing organization, Kat shifted into a director position for the Aboriginal Rights and Title Department in Spring 1988 with the Tribal Council. Kat was honoured as Grand Chief in 1995 as the first Stó:lō Nation representative to hold this highly respected title. In early 2003, Kat was elected Yewal Siya:m (President) of the Stó:lō Nation.

Bob Purdy
Vice President,
Fraser Basin Council and Program Manager, Realizing UNDRIP
Presenting: Realizing UNDRIP Initiative in the Context of Planning 
Bob Purdy, Executive Vice President, has extensive experience in business and not-for-profit sectors and an academic background in zoology. He brings to FBC expertise in multi-interest process design and facilitation, environmental management systems, indigenous-non indigenous relationship-building and collaborative land use planning. Prior to joining FBC in 1998, he served as Vice President, Sales & Marketing for ESSA Software Ltd., a Vancouver-based provider of GIS-based environmental impact assessment decision support systems.
In addition to providing strategic oversight of the Salmon Safe BC program, Mr. Purdy acts for the Chief Executive Officer as required, oversees FBC's fund development and communications functions and FBC's work in the Greater Vancouver – Sea to Sky and Fraser Valley regions. He also leads specific initiatives, for example, serving as an independent facilitator of both the Port of Vancouver ECHO Program, a collaborative effort to reduce threats to at-risk whales in the Salish Sea, and FortisBC's Energy Efficiency and Conservation Advisory Group, which provides input to the company's energy efficiency and conservation programs.
Charla Huber
Principal, Indigenous Communications
Presenting: Supporting Effective First Nation Engagement in Local Planning (via video) 
Charla Huber is an Indigenous professional who has walked in two world her entire life. Charla has an incredible ability to building relationships between Indigenous and non-Indigenous communities with the goal of ensuring outcomes are mutually beneficial for all parties involved.  Charla has connected with more than 100 Indigenous communities across Canada, most within British Columbia. Charla has assisted large corporations, government ministries, non-profits and local businesses with Indigenous relations and communications projects.
Charla has assisted in community reconciliations committees and events, navigating partnerships deals and project management, adding an Indigenous lens to corporate communications practices, and assisting employers on better supporting Indigenous employees and Indigenous communities. Charla Huber has a strong background working in both the affordable housing and non-profit sector and has a passion for Indigenous Relations. Charla has a master's degree in professional communications and has completed a fully-funded research project on Indigenous ways of communicating so employers can better support Indigenous employees. Charla writes a weekly column in the Times Colonist newspaper that often highlights Indigenous issues. Charla is associate faculty at Royal Roads University. Charla is the Human Resources Committee Chair of the Victoria-Esquimalt Police Board and President of the BC Association of Police Boards. Charla's family is from Fort Chipewyan, Alta., and she has both First Nations and Inuit roots

Angela Danyluk
Senior Environmental Specialist, City of Vancouver
Presenting: Sea2City Design Challenge: a values based coastal adaptation planning model.

Angela Danyluk is the Senior Environmental Specialist at the City of Vancouver. As the senior biologist for the City, Angela works across disciplines on projects and programs related to ecology, adaptation and sea level rise. She is a Registered Professional Biologist. Angela lives on the unceded traditional homelands of the Musqueam, Squamish and Tsleil-Waututh Nations where she enjoys arts & culture, hiking and taking photographs of wildflower.

Cory Douglas
Cultural Advisor for Sea2City

Cory brings over 25 years of local experience in art and architectural design.  He is a Squamish Nation member with Haida and Tsimshian ancestry.  Cory began his business as a graphic artist and continues to redefine himself as he merges his academic architectural vocation with his innate creativity.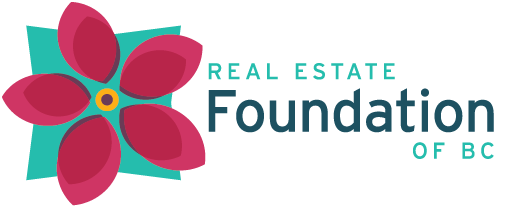 Registration Terms:
Registration requires payment in full to be confirmed. All webinar registrations are final. Unfortunately, refunds for cancellations are not available. However, substitutions of other individuals for a registration may be permitted up until the registration deadline.
Questions? Please contact the PIBC office at: (604) 696-5031, Toll-Free: 1-866-696-5031, or by email: office@pibc.bc.ca